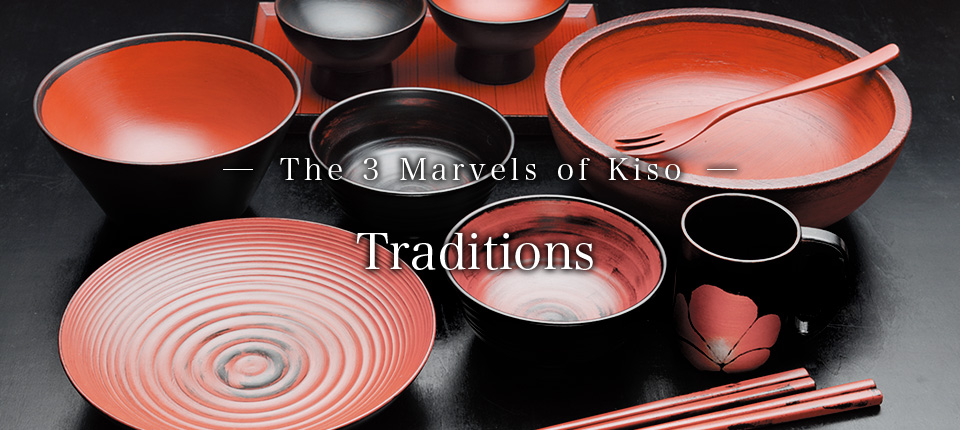 Traditional craft and seasonal festivals that have been passed down.
The way of life that has continued unbroken here is fascinating.
lacquerware of Kiso: layers of lacquer are applied to wooden pieces made through delicate workmanship.
The essence of the mountains born from the wisdom that comes from living.
Passed on for generations, Kisoji's traditions are alive and well even now.

Experience simple seasonal festivals, dazzling parades like those in ancient scrolls, and dances and songs born from legends, all against the backdrop of mountainscapes.

he warmth of the unbroken history will move you, leaving a lasting impression of your visit.
The Marvels of Kisoji – Traditions –